↓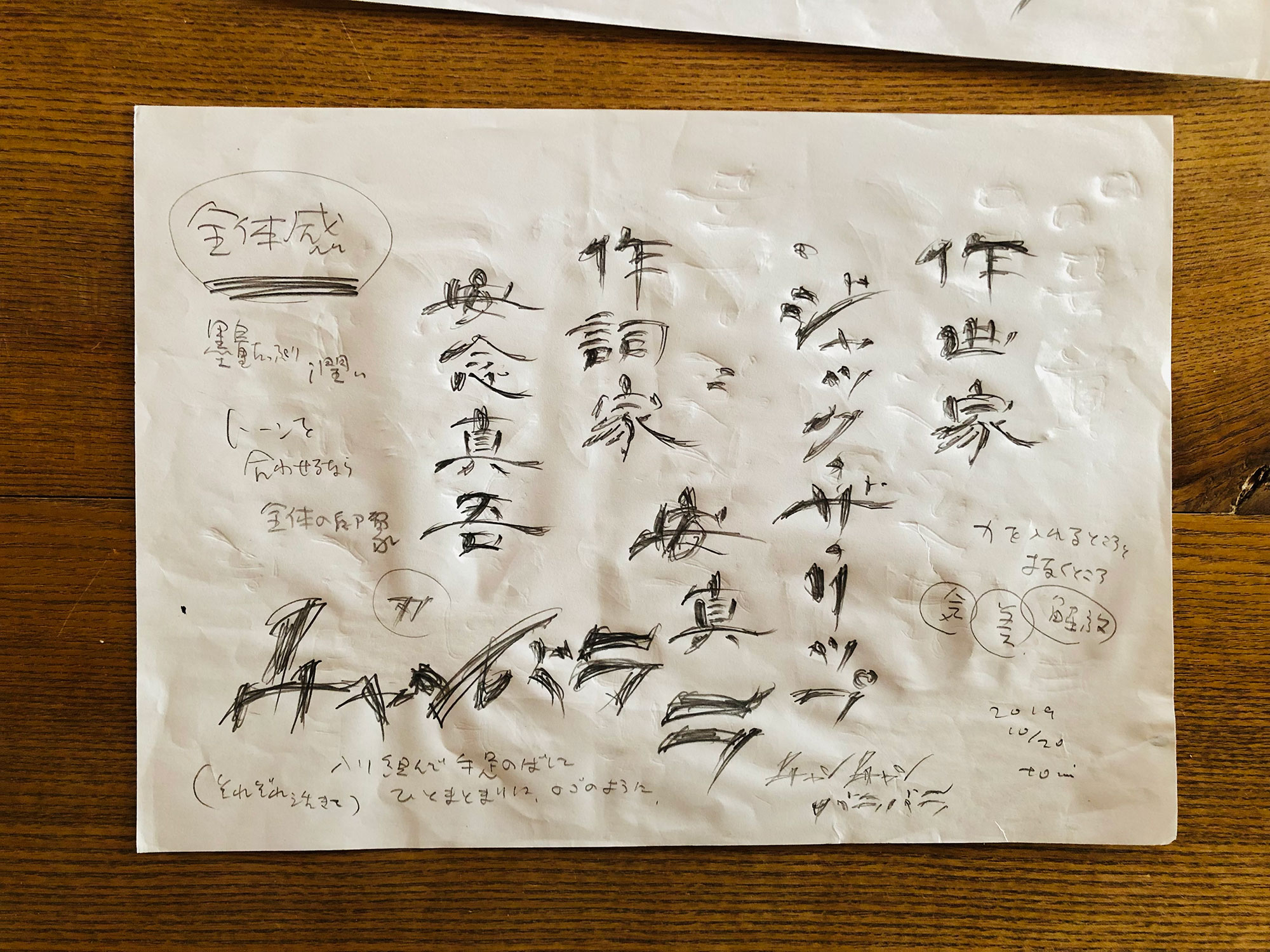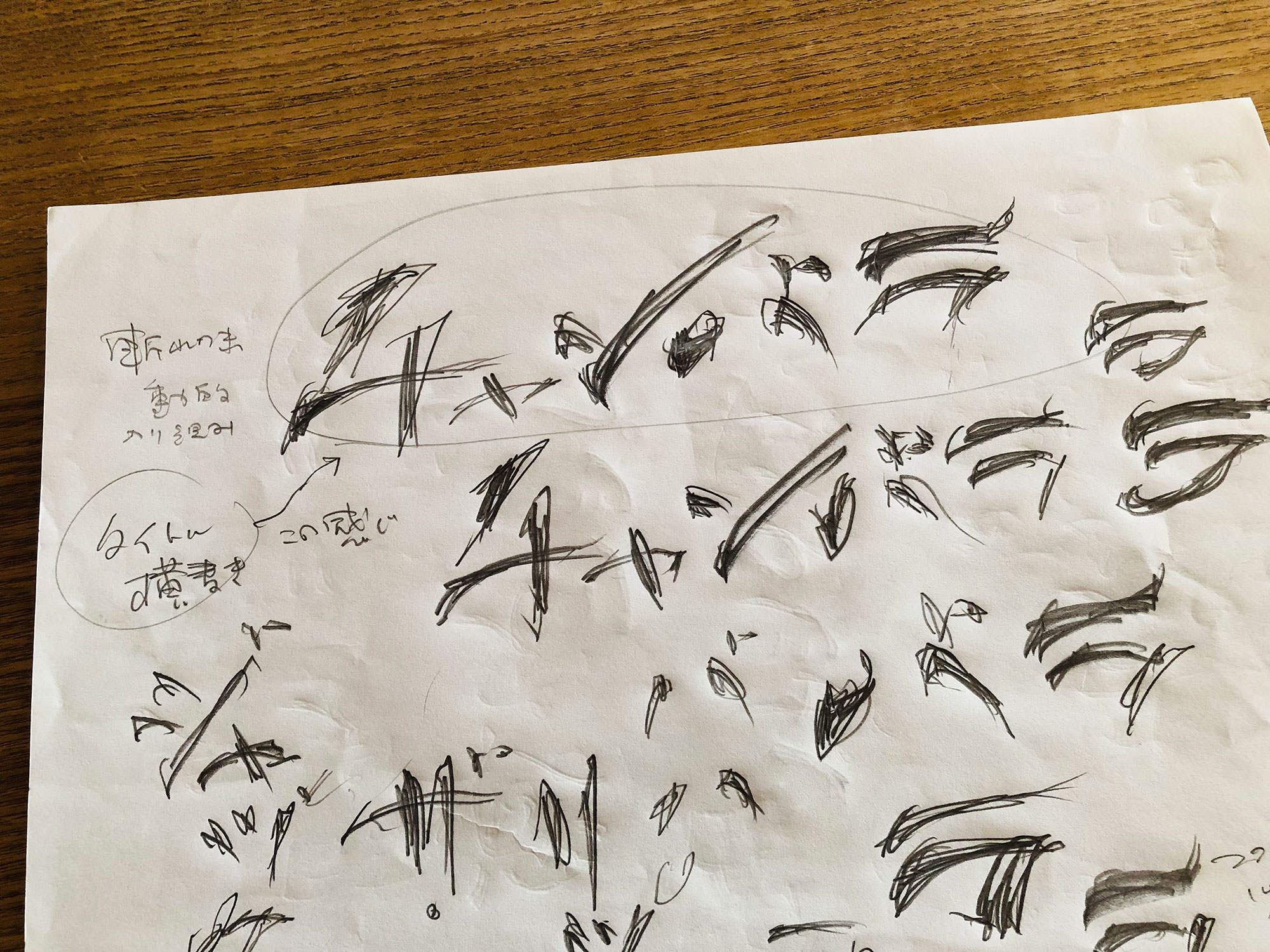 鉛筆で描く草稿 (書のスケッチ)
↓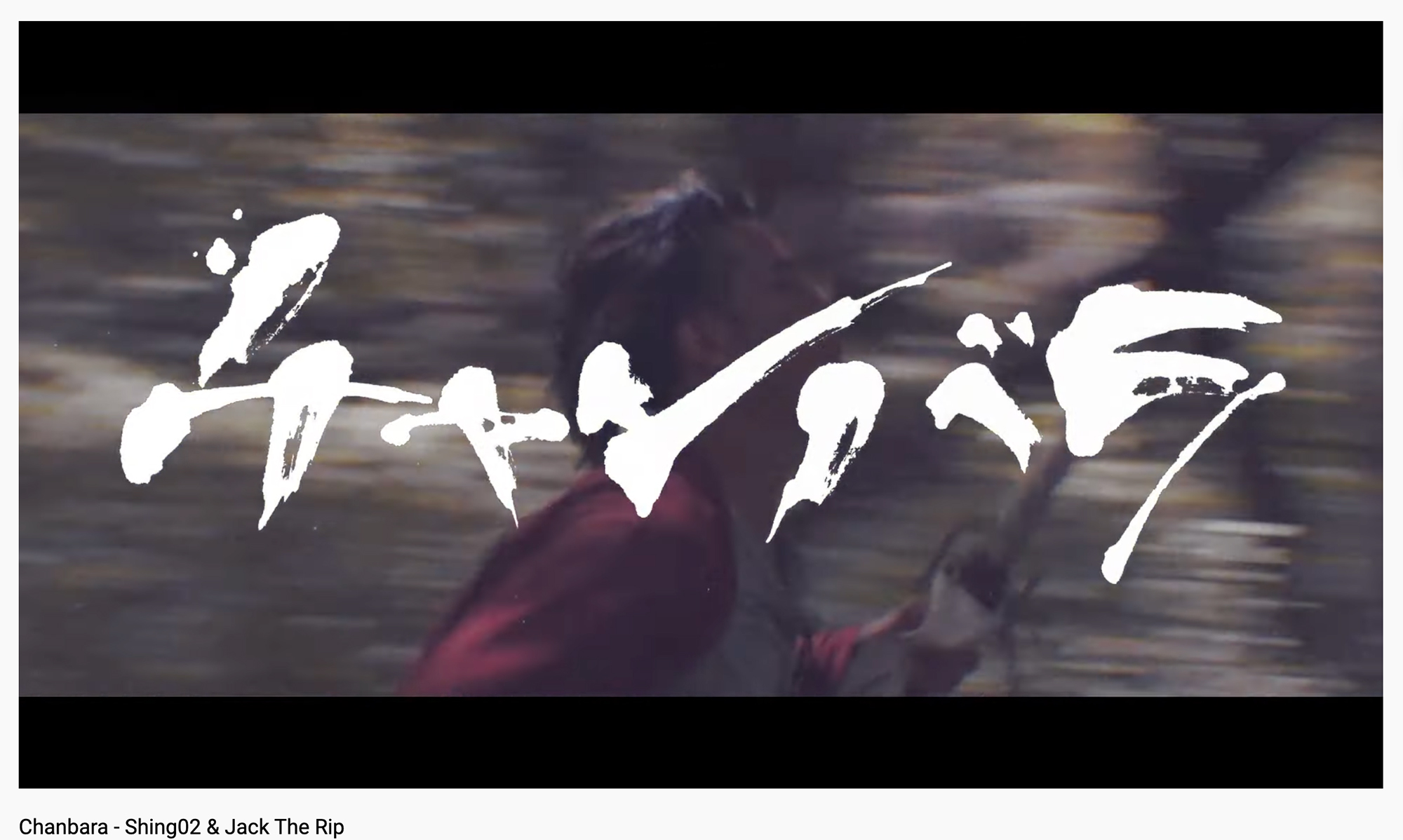 ミュージックビデオの題字
Chanbara – Shing02 & Jack The Rip

album Triumphant out now! http://e22.com
download & lyrics: http://S02JTR.bandcamp.com
merch (includes audio): http://Shing02.com
"Chanbara" from Shing02 & Jack The Rip album "Triumphant"

Afro Samurai Champloo is a crossover live action anime fan-film that entails hyperrealistic sword action, battle rapping bandits, and breakdancing. synopsis: A selfish rogue warrior named Mugen attempts to get rid of his broke lifestyle by killing Afro Samurai, the most wanted bounty in Japan. In the end, he must choose to follow the Samurai code or side along the Bandits in Black to amass a fortune.
Director + Choreographer: Joseph Le (@josephle_art)
Executive Producer: Kenyatta Manning
Co-produced by Lauren Grant from Quirktastic (@quirktastic_co)
Team Red Pro @teamredpro

Written by Shing02 (@shing02gram)
Produced by Jack The Rip (@beats_by_jack_the_rip)
Title calligraphy: Futou Tomioka 富岡不撓

Starring:
Robin Calvo as Mugen (@definitelynotrobin)
Tarell Kota Bullock as Afro (@avatar_kota)
Ashley Patrick as Fuu (twitch: audiohime)
Alexya Garcia as Bandit Leader @alexyagarcia
Leroy Nguyen as Bandit Leader "Mo Kage" (@leroy.nguyen)

2019年